September 22, 2016 – PTO Roadshow: Representatives of the U.S. Patent & Trademark Office discussed the First Action Interview and Post Grant/Post-Prosecution Pilot Programs and the Pro Bono Program
Presentation by:
Andrea Wellington, Tariq Hafiz, and Jack Harvey
See the presentation slides here.
February 18, 2016 – Cheers! A Review of 2015 Trademark Cases Involving Beer, Wine, and Spirits
Presentation by (from left to right):
Peter J. Kraybill, Gibbel Kraybill & Hess
Lisa Bollinger Gehman, Drexel School of Law, Class of 2016
Christiane Schuman Campbell, Duane Morris
Maxim A. Voltchenko, Duane Morris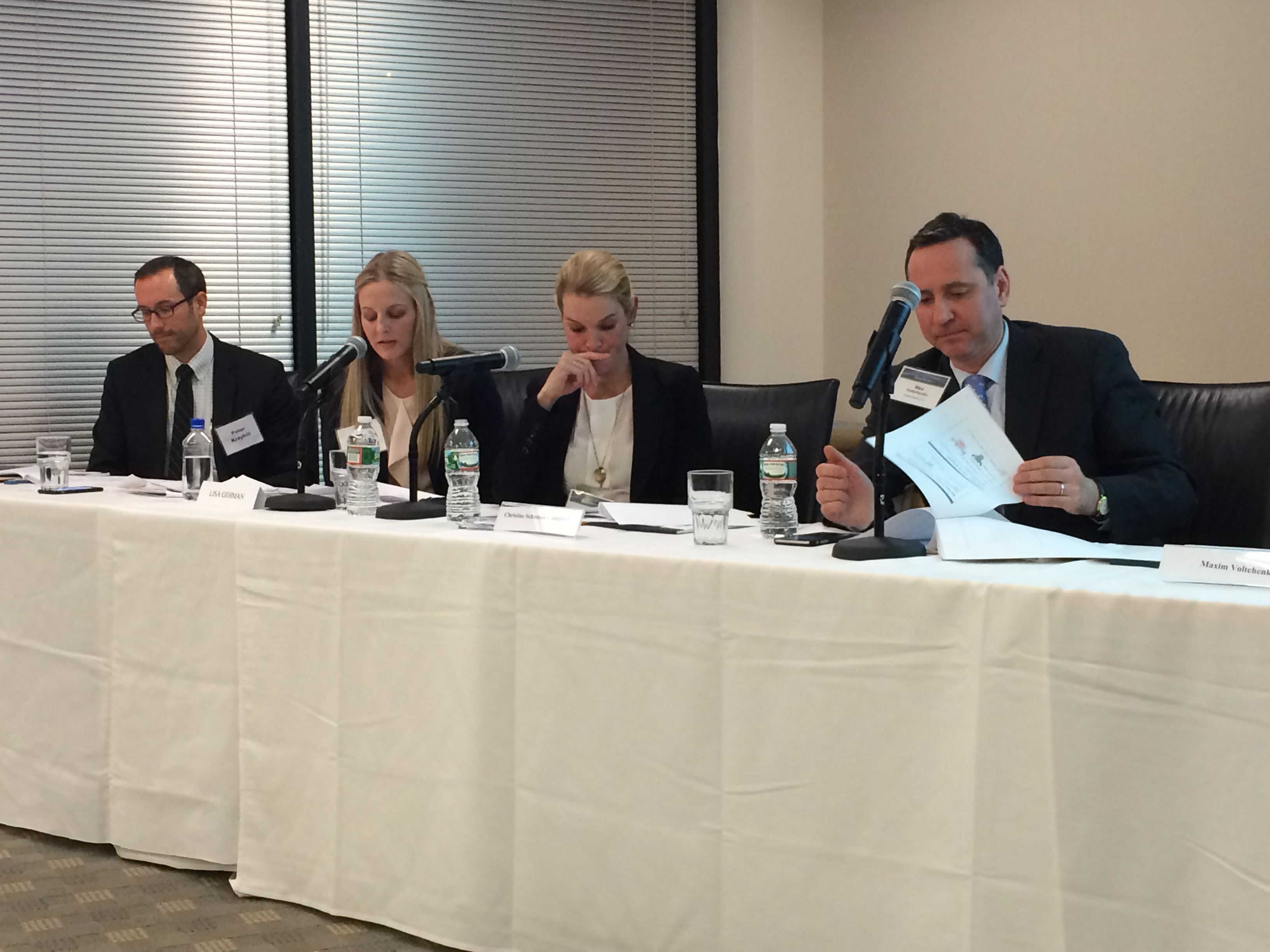 March 25, 2015 – Recent Judicial and Legislative Developments Related to Patent Litigation
See Judge Burke's presentation on patent caseloads and distribution
February 24, 2015 – Penthouse at Davio's – Trademarks in the Wine Industry, Plus a Wine Tasting
Paul Reidl and Bob Trimble provided PIPLA an unforgettable evening of wine tasting and trademark CLE. Bob Trimble's (aka, The Wine Guy) presentation is available here. Paul Reidl's presentation on Wine and Trademarks is here.
November 19, 2014 – Annual Judges' Dinner
Pictures of the Judges' Dinner held at the Barnes Foundation on November 19, 2014, are available here.
October 16, 2014 – BakerHostetler – Inter Partes Review: A View From the Bench and Bar
Many thanks to everyone who attended the October meeting at BakerHostetler, and to our excellent panel of Hon. Brian P. Murphy, Louis Beardell, and Michael Snyder.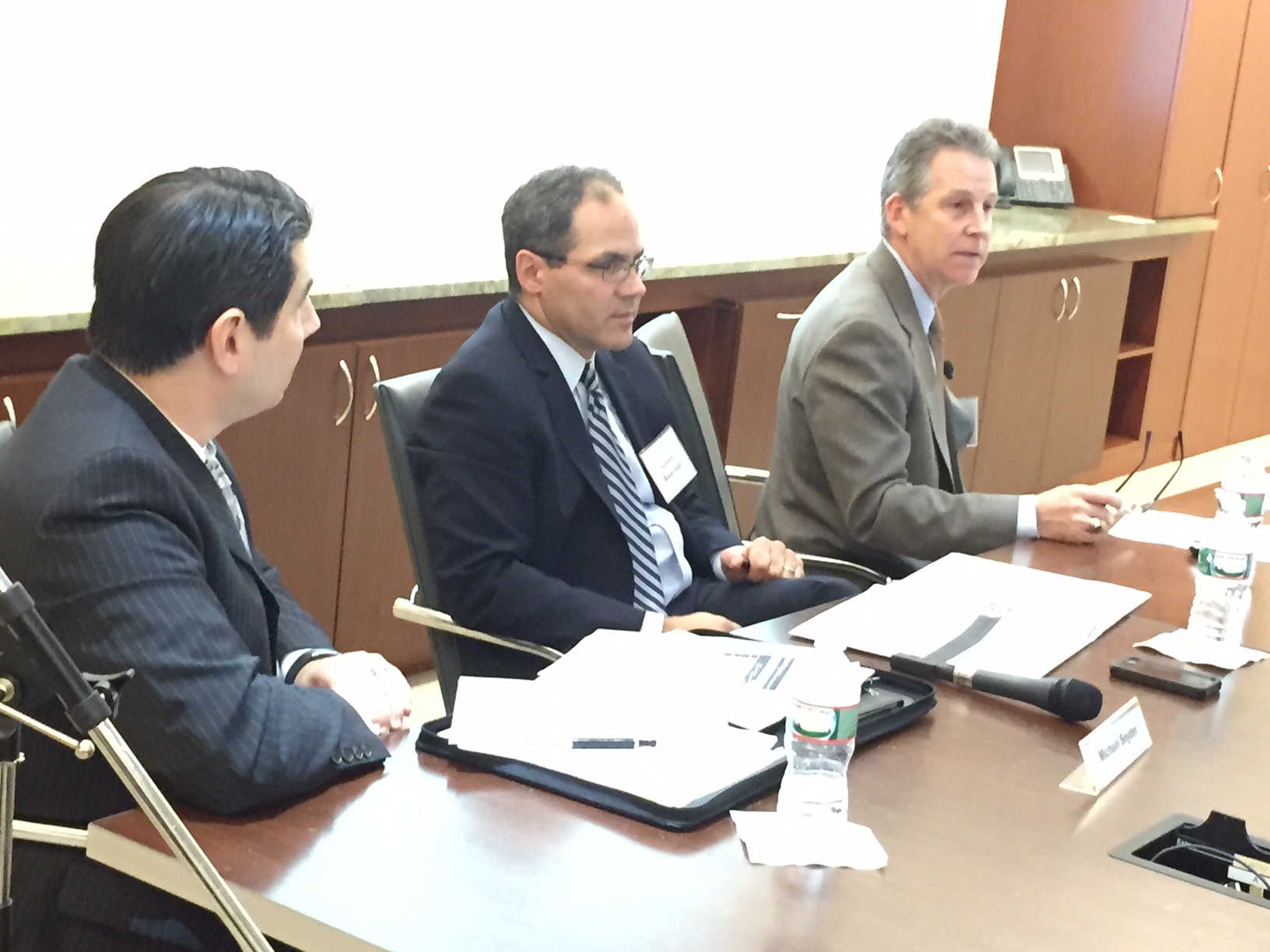 September 18, 2014 – The Union League – Start-up, Investment Funding and IP
Thanks to everyone who came out for the first meeting of the year, and especially to our great panel of Mark Roderick, Paul Mitchell, Valerie Gaydos, and Wayne Kimmel, as well as moderator John O'Malley.
Powerpoint slides from Sept. 18, 2014 meeting
Mark Roderick – Crowdfunding Blog
Mark Roderick – Crowdfunding Cheat Sheet