UPDATE: Pictures!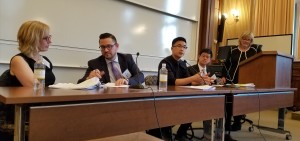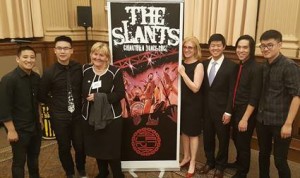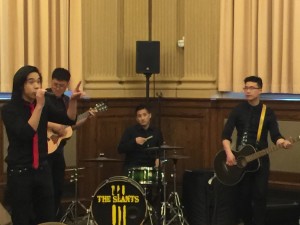 We are pleased to announce that the Philadelphia Intellectual Property Law Association is holding a meeting on Tuesday, April 18, 2017 at 5:30 pm at the University of Pennsylvania Law School, Silverman Hall, Levy Conference Center.
Location:     University of Pennsylvania Law School
Silverman Hall, Levy Conference Center
3501 Sansom Street
Philadelphia, PA 19104
5:30 pm      CLE Program: "Lee v. Tam: Disparaging Trademarks and the First Amendment"
A panel will discuss the trademark case, Lee v. Tam, under consideration by the
U.S. Supreme Court regarding the band The Slants and the USPTO's ban on
disparaging trademarks.  The panel will be moderated by Nancy Frandsen of
BakerHostetler and will feature Simon Tam of The Slants with his attorney
Joel MacMull of Archer as well as Jackie Lesser and Charlie Lyu of
BakerHostetler.
6:30 pm     Reception featuring an acoustic performance by The Slants
The cost is $40.00 for members and $50.00 for guests/non-members.  This event is free for students.  Please make checks payable to "PIPLA."  One hour of Pennsylvania and Delaware CLE credit has been requested.
Please RSVP by March 20, 2017 to the Hospitality Committee Chair Stephanie Papastephanou by e-mail to pipla@bakerlaw.com or by mail to Stephanie Papastephanou, BakerHostetler, Cira Centre, 12th Floor, 2929 Arch Street, Philadelphia, PA 19104-2891.